2009-11-12

Marknadsplats 7-Härad is the best of Sweden's 6000 Cooperative Companies!

Three of the five nominees for the award "This year's cooperative
company in Sweden," came from western Sweden. The longest
straw, or, perhaps you should say, the greatest fish, was won by
Marknadsplats 7-Härad.

At the awards ceremony, it was found that Marknadsplats 7-Härad
is an examples of what this year's Nobel laureates in economics
arrived at, namely, economic democracy collaboration is successful
when it comes to managing "public resources". It is both economical
and sustainable over a longer period of time.

Motivation:

For an economically and socially successful collaboration in the
future industry of ecotourism, where member companies combine
large-scale effectiveness of small-scale flexibility. Using unique
natural resources without exhausting them!

Click on the picture to enlarge!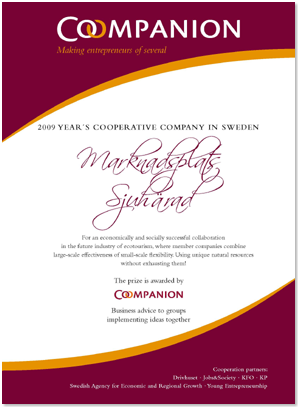 Some impressions from the awards ceremony: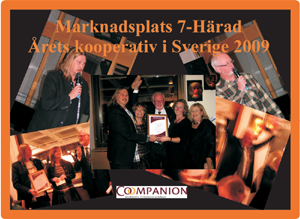 « Back